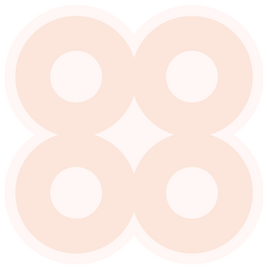 Channel 88 is a space broadcasting channel in the Space Channel 5 series. As its name implies, it is the 88th Channel in the galaxy. Channel 88 is one of the seven known Channels in the era of Space Channel 5. It's also a Channel 1 and Channel 5 frequent concurrent in the race for the scoop.
Channel 88 logo consists on a "88" with the first "8" stuck with the other. However, another logo is seen during the Moro-news, consisting on a basic "88" number.
Employees
Edit
Mr.88, the main Channel 88 reporter. Unique due the fact he is the only known robot reporter in the galaxy. Although his date of creation is unknown, he got the state-of-the-art AI. Was partially damaged during the Rhythm Rogue assault.
Channel 88 Cameraman, Mr.88's cameraman, working directly under him. Seen during Peace's interview.
The fact that Mr.88's profile states that he is a "Channel 88 robot reporter" may imply that other Channel 88 reporters (if there is more than one) aren't robots. But the rest of the Channel's staff remains unseen in the series.
Channel 88 HQ is never seen in-game. It is unknown what it looks like or where it is located.
Only the appearance of its antenna is known. Channel 88's antenna is shaped just like Mr.88's head, with the antenna in the center of the "88", but is not known if the reporter was designed after the antenna or vice versa. It is a pink and peach antenna, and no logo is seen because of its shape.
By the time of Space Channel 5 Part 2, the antenna is stolen by Purge and used for his Ballistic Groove Gun. The antenna then merges with the others to create one big antenna. What happened to the antenna after the final blow is unknown. Moro-news, when reporting on the Rhythm Rogue assaults, show Mr.88 damaged, with smoke leaving his body, implying that he was directly attacked in Channel 1 studios when attacked.
The game doesn't state if Channel 88 studios was destroyed by the Rhythm Rogues like Channel 5 HQ after its antenna was stolen, but its main reporter's "wounds" assume that "brutal force" had been used.
Mr.88's costume in the Changing Room states that an unknown incident occured in the Channel 88 studios. Ulala used this costume to investigate, disguising herself as the Channel's main reporter. What exactly happened in the station is never told in-game.
Due to its main reporter being an advanced robot with the latest AI, Channel 88 can be considered as the most advanced Channel in term of technology, as they use this robotic being as their main reporter.